The good, the bad and the Oreos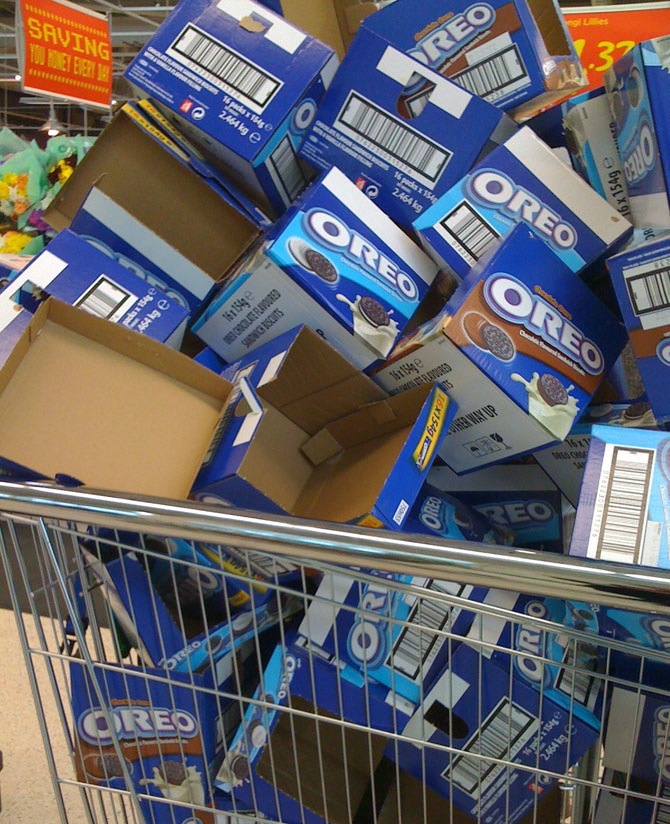 It all started well over a year ago, when a work colleague brought in Oreos to share with the office.
A lovely gesture, from a lovely person of whom I hold in high regard.
The person, not the Oreos.
I have a huge problem with Oreos – they are an invasive species of biscuit, wonderful in their natural environment – the USA – but destructive when introduced into pristine markets.
The UK has an amazing love of biscuits – we have some of the best in the world. There is a biscuit to suit every occasion, from the beautifully mundane Rich Tea and sublime chocolate Digestive, through to the everyday decadent creams of Custard and Bourbon.
That my friends, is how you do biscuits.
Which is why Oreos insult me.
The truth is Oreos do not actually taste of anything. They are crumbly and overly sweet, but have no actual flavour. You'd think by looking at them that chocolate and vanilla may be involved? They're not.
Americans are simple when it comes to biscuits they can't cope with endless flavours and shapes, they like a single brand morphed into endless varieties –  and that's fine. It makes them happy and keeps them from killing people or trying to reinvent the Jammie Dodger.
But please Kraft, keep them away from places they do not belong.
One of the places they certainly do not belong is in a block of Cadbury's Dairy Milk. I understand it is much more tempting to create a brand extension, trading on tradition and customer loyalty, than it is to formulate a new product – where advertising and PR are the only ways to deliver the message. But taking a country's favourite chocolate and polluting it with substandard baked goods is akin to setting a diamond in a ring made of an old twig. Confectionary passive agression of the highest order.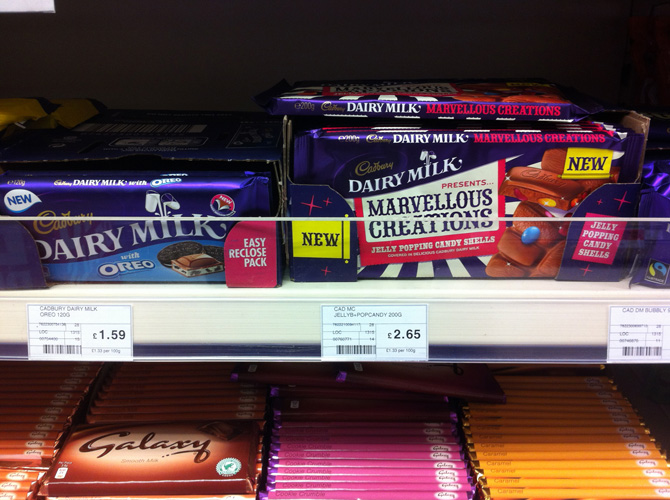 What makes it more painful is when you compare the cheap and nasty Dairy Milk 'n' Oreos with the finest product Cadbury have produced in the last 20 years – Marvellous Creations (jelly popping candy shells variety). Debuting in Australia over a year ago, this magical bar has finally made it to the UK (albeit with seemingly fewer jelly bits) and its presence only highlights just how wrong even the mention of Oreos.
That my friends, is how you do chocolate.
One comment on "The good, the bad and the Oreos"